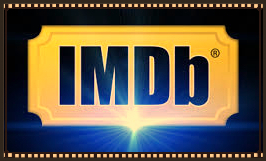 He is a multimedia artist for animations, TV, videogames and film.
He has re-recording mixed, audio edited, composed music, sound design, video edited, filmed, recorded and programmed, for Global TV / Corus Entertainment, Red Letter Films, Beckett Music, Atomic Cartoons, Hallmark films, Reel One Entertainment, Link Entertainment, Cinematic Sound, the Vancouver Opera, Keystone Entertainment, Brightlight Pictures, Inkpad studios, Alegria Music Entertainemnt, VSO school of music, Predator Communications, Westcoast Escapes TV and more always with professionalism which was much appreciated.
He has studies in film production, video/audio editing, music composing and sound design. These studies help him develop the knowledge and quality that today's entertainment markets demand.
Technical Knowledge
Pro Tools, Logic Pro , Adobe Creative Cloud (Premiere Pro, After Effects, Photoshop), AVID media composer, Digital Performer 8, Sonar, Vienna Ensemble Pro 5, Kontakt 5, Play, Fmod, Wwise, Sibelius 7, Finale, Final Cut Pro, Kyma X, Cinema 4D; Tascam, 302 and 700's Sound Devices series mixers, Multiple analog and digital consoles; Multiple cardioid super/hyper cardioid, omni/bi directional mics; Multiple analogue and digital consoles and mixers, HDCAMs, XDCAMs and more.